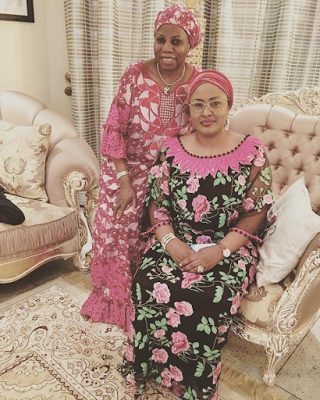 ou know how Psquare's Peter Okoye's garage was the dream of every man, this is even more exquisite!
Superdibbo, the son of Dr. Hajo Sani, Senior Special Assistant on Administration, to first lady, Aisha Buhari, took to Instagram today to show off his luxury cars, which includes a Lamborghini, Mercedes-Benz and others.
The young man captioned the photos: Cos I like cars.
It's not clear if he owns all the cars though but it Ian worthy to note that Dr. Sani also served as a Minister under late General Sani Abacha.
More photos below:
see some reactions below;
Emeka Ndokwa Whatsapp This na son of First lady SSA o. Not even that of that of the president or the president's son. After one idiot will say Buhari is fighting corruption and looters are scared of him. Is the salary of the First Lady's SSA equivalent to that lifestyle?
Martin Hayford Is there any record he got them from this government? Nigerians learn to use your heads and not be led by the hypocrisy of the kwashiokor brown envelope media with integrity lower than point zero!
Fredrick Enesco Do u mean he acquire this luxuries in just few years of this Bihari Government..?. No. Some of this parents were rich before politics brought them to public glare, so they can afford what they want without touching Government Money.
Abuchi Ernest why don't our kworruption fighting president try to investigate where he got the money for all those cars from?