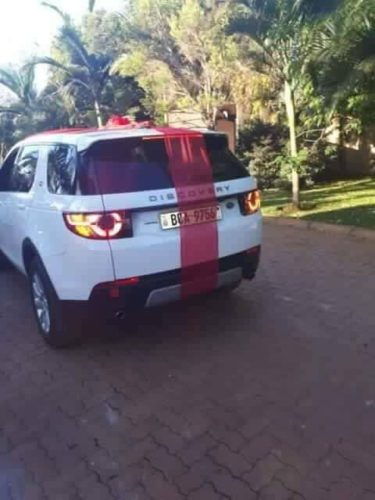 A Zambian lady who went viral online last year, when she got a brand new range rover from her man– has been divorced with the man allegedly returning to his first wife.
According to reports, the lady, Patricia Mwelwa was the man's side chic and baby mama before she was upgraded to his wife in a lavish and highly publicized wedding last year.
The man named Davies Mukumbwa surprised her with a brand new 2016 (Range Rover) in July 2017- to the envy of other ladies.
The Lusaka Boma Local Court in Zambia has granted divorce to the couple who only got married less than a year ago.
The Court ordered that the man pays her a total of K12, 000.00 in monthly installments (K1, 000.00X12months) as compensation and alimony.
A divorce certificate dated 12th February 2018 was issued and delivered to her.
See more pictures below;