One of the sons of Mexican drug lord El Chapo has been arrested and this led to a massive shootout.
Ovidio Guzmán López, 28, is being held by Mexican authorities. He was taken into custody in the Mexican city of Culiacán and this led to a massive shootout as masked gunmen traded fire with Mexican security forces.
Ovidio is reportedly an active member of El Chapo's Sinaloa Cartel. He assumed control of part of the cartel since his father was extradited in 2017. He's reportedly facing charges in the U.S. for conspiracy to traffic cocaine, marijuana and methamphetamine.
Videos shared online shows uniformed officers apparently carrying out an operation to bring in Ovidio. There are also videos of the aftermath of the arrest. It shows heavily armed gunmen in four-by-four trucks fighting an intense battle against Mexican security forces.
Some media reports said one of Guzman's sons has been killed.
The Sinaloa state government said in a statement that it was "working to restore calm and order in the face of the high-impact incidents that have occurred in recent hours in various points around Culiacan."
It called on residents to "remain calm, stay off the streets and be very attentive to official advisories on the evolving situation."
62-year-old El Chapo (real name Joaquin El Chapo Guzman) was sentenced to life in prison in July for trafficking hundreds of tons of cocaine, heroin, methamphetamine and marijuana into the United States over the course of a quarter-century. Despite being incarcerated, his Sinaloa cartel remains one of the most powerful in Mexico.
Watch videos below.
Jake Hanrahan
✔@Jake_Hanrahan
There are reports that the eldest son of El Chapo, the
#Mexico
drug kingpin, has been captured or killed amid gunfights on the streets of Culiacan, Sinaloa. Many cartel members are out on the streets fighting.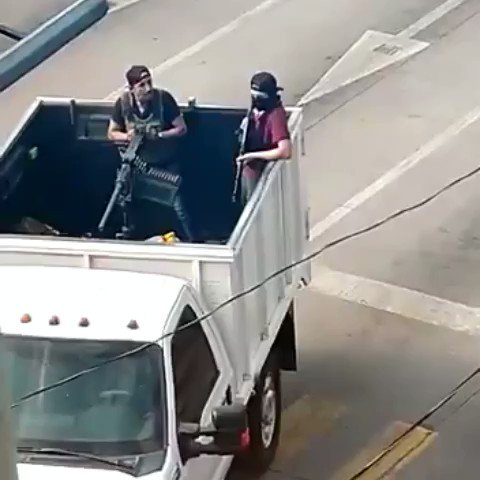 1,655
2:04 AM - Oct 18, 2019
Twitter Ads info and privacy

1,213 people are talking about this
Oscar Balmen@oscarbalmen
¿Qué está pasando en
#Culiacán
?
Hasta las 5 de la tarde (hora culichi) no hay confirmación oficial, pero el rumor fuerte es que
@SEDENAmx
mató a Iván Archivaldo Guzmán Salazar y detuvo a Ovidio Guzmán López en un operativo. Ambos son hijos del Chapo Guzmán.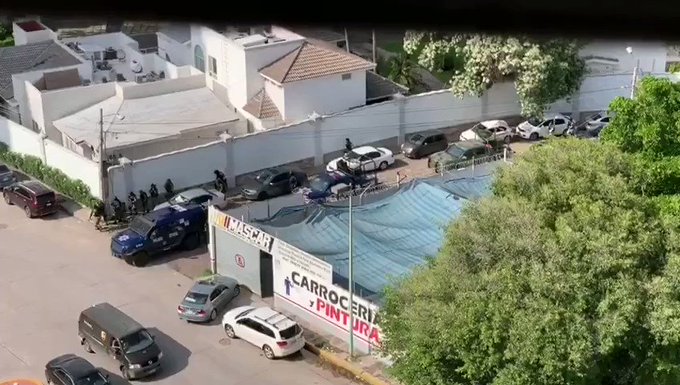 2,414
12:59 AM - Oct 18, 2019
Twitter Ads info and privacy

1,536 people are talking about this