Former Arsenal and Barcelona midfielder, Alex Song has completed a shock move to Djibouti club Arta Solar 7.
The 33-year-old has been a free agent since March when he and eight other players were sacked by Swiss club FC Sion for refusing a pay-cut amidst the Covid-19 pandemic.
However, the midfielder is now back in the sport after signing a two-year deal with Arta Solar 7.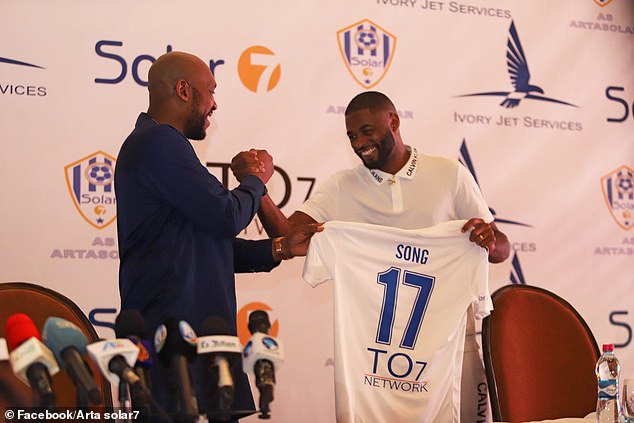 "I have signed a two year contract with Arta. This is an opportunity to promote Djibouti football", he announced on twitter.

Song was unveiled earlier today and has been handed the No.17 shirt by the club.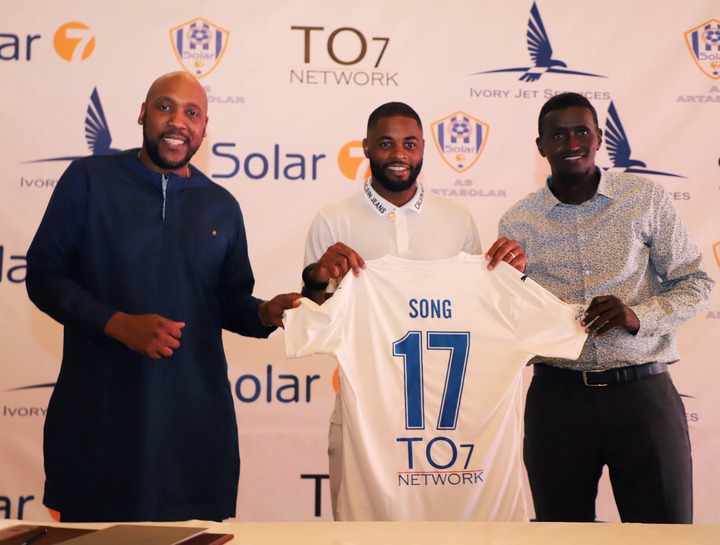 The club said in a statement:
Welcome to Djibouti!!!

International footballer Alexandre Song arrived yesterday afternoon in Djibouti, where he is engaged in a two-year contract with AS Arta Solar 7. This is the 8th club that this midfielder Franco-Cameroonian , has evolved since his career began.

Here it is for AS Arta Solar 7 president Timoro Nickoss Tommy to not only make this team the flagship formation of the Republic of Djibouti but also raise overall the level of national football.

Enhancing the AS Arta Solar 7 game techniques so that this young team becomes unstoppable in international football tournaments is one of the goals that Djibouti's president Tayoro Nickoss Tommy.

To achieve this, he hires Alexandre Song, a footballer who has evolved at the top level in large European stables, at the breast of this team.

In any case, Alexander Song represents a real added value for this Djiboutian club. Because with him, the AS Arta Solar 7 has beautiful days ahead of him.
Song played for several clubs including Arsenal, Barcelona, Bastia in Charlton Athletic, West Ham United, Rubin Kazan and Sion before his latest move.
Arta/Solar 7 are the reigning Djibouti Cup champions which automatically guarantees them a place in next season's Caf Confederation Cup.